Fact or Myth: My B2B Tech Company Doesn't Need Buyer Personas
Jun 29, 2020 / By Sydney Anderson
B2B Tech Companies Don't Need Buyer Personas
So, what's the right answer? Scroll down or click here to find out!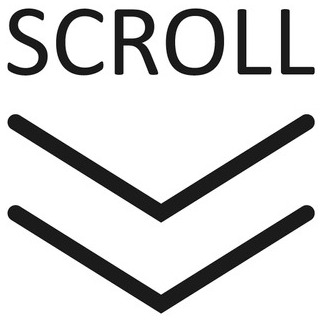 Answer: Myth.
Buyer personas are a key component of any successful content marketing strategy.
And with 9 out of 10 B2B buyers saying online content has a moderate to major impact on purchasing decisions, I think it's time we listen.
B2B BUYER PERSONAS AND BEHAVIORS IN 2020
If you already have your buyer personas mapped out, it's time to update them. Even if you wrote them at the beginning of the year, buying behaviors have drastically changed because of COVID-19. And they're likely to change again.
With entire workforces still adjusting to working from home or a combination of office and WFH schedules, the lack of in-person meetings and inability to stop by someone's desk can make communications about potential new vendors, RFPs, and decision-making more complex and delayed.
These variations in business exchanges should and will be noted when developing your buyer personas. But first, I'll start with some basics:
WHAT IS A BUYER PERSONA?
To give more context, I'll define a buyer persona. Buyer personas are descriptions of your ideal target audiences based on market research and data from your current customers.
Whether you're expanding technology for airline payment systems or launching a new solution to track consumer behaviors at point of sale (POS) every decision-making role in every company you're trying to reach looks different.
WHY ARE BUYER PERSONAS SO IMPORTANT?
You already have your customer base defined. You've created your product roadmap and think it's differentiated from competitors. The right customers will find you, right?
Maybe. Maybe not.
Although your company is specialized and nuanced, that means your ideal customers are just as nuanced. Identifying and tailoring your content marketing efforts to these target customers is one of the fundamental ways your company will get noticed by them.
But like I touched on earlier, potential customers you're trying to attract in different companies and roles are each different. If you're trying to reach the Head of Customer Experience and demonstrate the value of a new travel loyalty platform, you'll need a different approach than when you market the same product to the team responsible for revenues and financial performance.
Another reason why buyer personas are so important is the opportunity that's out there. In fact, 80% of B2B buyers report that they will have switched vendors at least once within a 24-month period. And according to the survey conducted by Business Wire, this jump-ship is brought on by many B2B companies simply not understanding or meeting their audience's needs.
This opens up an opportunity for you to come in and offer the right solution, and continue to delight your customers because you understand them. Funny what one profile can do, huh?
HOW DO I CREATE BUYER PERSONAS FOR MY B2B TECH COMPANY
The easiest place to start is with your current customers and prospects. Each business you work with has unique circumstances and your product(s) offer the perfect solution. This knowledge can inform how other businesses will also benefit from your offerings.
When gathering your data, there are some key things to identify, including:
Head office and locations, especially if you're doing business internationally

Company size

Revenues

Customer list

Public or privately held

Known RFPs

Industries served

Industry challenges

Departments

Pain points

Solution(s) you offer that specifically solve each pain point

How you reach them (i.e. email, LinkedIn, phone)
From here, you can start identifying patterns. Do you notice that some titles are okay with phone calls while others are email-only? Good, let's use that.
Be sure to put this kind of significant data that matches your like-companies into a CRM or other organizational tool. You should have a list of your different customer-types with information clearly showing how to reach them, what their pain points are, and the solutions you have to offer.
BUYER PERSONA TOOLS: THINKINK'S TOP 3 PICKS
That brings me into the next point: tools. Having the right tools will help you save time on the admin side of creating and updating your customer profiles, and give you more time to do what you enjoy: strategizing, developing content, and marketing.
Here are a few of my favorites for creating B2B buyer personas:
I particularly love this resource; not only does it provide a great template to build your personas, it also gives you a deeper dive into what buyer personas should be. The templates provide background information, sample survey questions, potential data-gathering insights, complete buyer persona examples, and many useful tips.
Another great resource because it helps you humanize your buyer personas. It's easy to gather data, put it in a spreadsheet, and then look at your target audiences as not just businesses, but individuals.
The customer avatar worksheet is guaranteed to help you flip that stigma with your B2B buyer personas. Add in a photo, give your buyer persona a name, and background information, and you're set to start looking at them as a person and not just a company.
This tool offers an extremely in-depth look at each of your personas and allows you to store all your information in one easily-accessible app. The app also features a more human representation, giving you the option to upload photos and add in detailed background information.
I COMPLETED MY BUYER PERSONAS. NOW WHAT?
Great! This is a significant first step in understanding your target audience.
Use this information across all of your marketing channels. And when you're on a discovery call with the VP of Sales, use the identified pain points for that buyer persona. If you notice you get more LinkedIn traffic from finance-minded individuals, shift your messaging to appeal to them.
Now, just as with any marketing strategy, this is an ongoing test and learn approach. Just because you've written out your personas, doesn't mean they won't change over time. Just as your business needs will change, so will theirs. So when you reach out, you may have to pivot to meet their specific needs. But this time, when you start the conversation, it'll be based on the well-informed research you've done.
Like I wrote in an earlier post, the above steps will take time and it may feel overwhelming if you're doing it all at once with limited resources.
That's where working with a specialized communications partner can help.
At ThinkInk, we've spent the last 15 years helping B2B companies improve their marketing and business outcomes. If your buyer strategies, content, and overall customer targeting efforts could do with an overall, especially with how much has changed in the last 4 months, let's talk.
Sign up for our insights on the convergence of business and PR