HOW CONSCIOUS ARE YOU WHEN SHOPPING?
Jun 09, 2022 / By Sam Burritt
I'm one of those shoppers who nudges the shopping cart along with their whole body. I don't have my hands squarely at the "3 and 9" on the cart handle, pushing it along with gusto. I lean into it, hunched over, rolling along with each squeak of the wheels. I'd say I'm barely a conscious shopper in that regard.
But when it comes to choosing a product to put into my cart, I'd say I'm semi-conscious — with hopes of being fully conscious. I'm striving to be fully awake to which products I'm choosing that are doing their part to cause less harm and improve the planet and the communities around me.
MEET THE CONSCIOUS CONSUMER
The "Conscious Consumer," as this shopper has been named, is a growing demographic for brands and retailers to take seriously. These are the shoppers who research whether products are being ethically sourced; they study the packaging details to ensure the product is sustainable and follow companies on social media to see how charitable they are. 
These are the shoppers who are willing to spend more money on products that aim to be transparent around health benefits and how a product is sourced. An FMI - The Food Industry Association report, done in part with NielsenIQ, found half of the American consumers they surveyed would spend more money on a product that provided in-depth, transparent product information. The report also found:
Nearly 80% of respondents are picking up a package to look for a product attribute that's meaningful to them on the front of the package.

Almost half of the shoppers surveyed said they look for

how

the product was manufactured or grown (49%) and

where

the product was manufactured or grown (47%). 
The report, Transparency in an Evolving Omnichannel World, can be downloaded here.
SUSTAINABILITY DRIVES SALES
Adding to product transparency, Conscious Consumers are eager for products and packages that are free of plastics, recyclable, and reusable. During an Expo West presentation in March 2022, NielsenIQ cited that sales of products with a "Plastic Free" attribute were up more than 96% in 2021 compared to two years prior, while sales of products with a "Sustainable Packaging" attribute increased 8.1%, and those deemed "Sustainably Certified" were up 17.5%.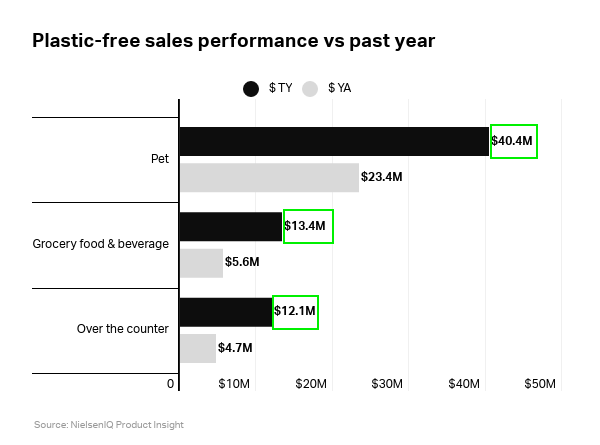 Over the past few years, brands and retailers have been implementing ambitious goals to support sustainability. Target — and its Target Forward initiative — stands out with measures to reduce plastics in packaging, reduce greenhouse gas emissions, and promote diversity.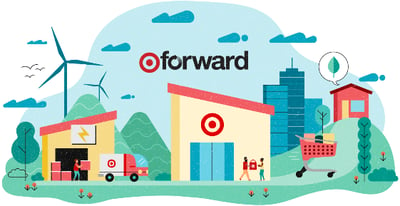 Kroger through its Zero Hunger I Zero Waste program also has impressive plans around recycling, reducing waste, and improving the planet.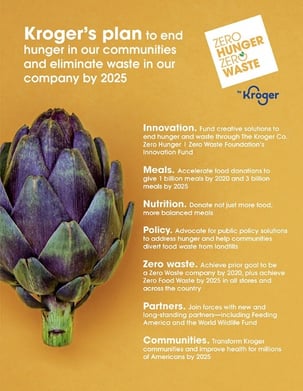 However, a lot of "doing good" falls on consumers, too. The simplest way is to be a shopper who reads labels and discerns between products that make a difference.  Personally, when I'm buying my vanilla yogurt, I see and recognize that there is a Fair-Trade Certified logo on the Chobani brand, and, honestly, it inspires me to buy it over the competitors. It doesn't get any easier. 
GIVING TERRACYCLE A TRY
Not all things are that simple, however. Take snack bags that are hard to recycle. My son's daily lunch alone could fill a landfill with Doritos snack bags; I'm finding better ways to handle this through reusable and washable snack bags and containers that limit waste. I also recently tried the Terracycle program for a package of muffins. Terracycle is a company that partners with brands and retailers to recycle packages and items that aren't recyclable via the traditional curbside route, such as razors, snack bags, coffee pods, and more.
On my Entenmann's Little Bites muffins bag, a logo says, "Recycle With Terracycle," along with a website. I headed to the site and began the process. I signed up to be part of the program and then printed a label that was designated for the Entenmann's bags. I saved up a bunch of bags and headed to the post office. 

Would I have done it if I weren't writing this? I don't know. But I'm glad it nudged me to do it that first time, as I plan to do it again. I urge you to give it a shot and let me know how you did.
It might be like going to the gym. You sign up and go hot and heavy for a month, and then it's back to the couch with the Doritos snack bags. But going once is still better than not going at all.
DO YOU HAVE ANY COMMENTS OR THOUGHTS YOU'D LIKE TO SHARE? YOU CAN REACH ME AT SBURRITT@THINKINKPR.COM.
Sign up for our insights on the convergence of business and PR