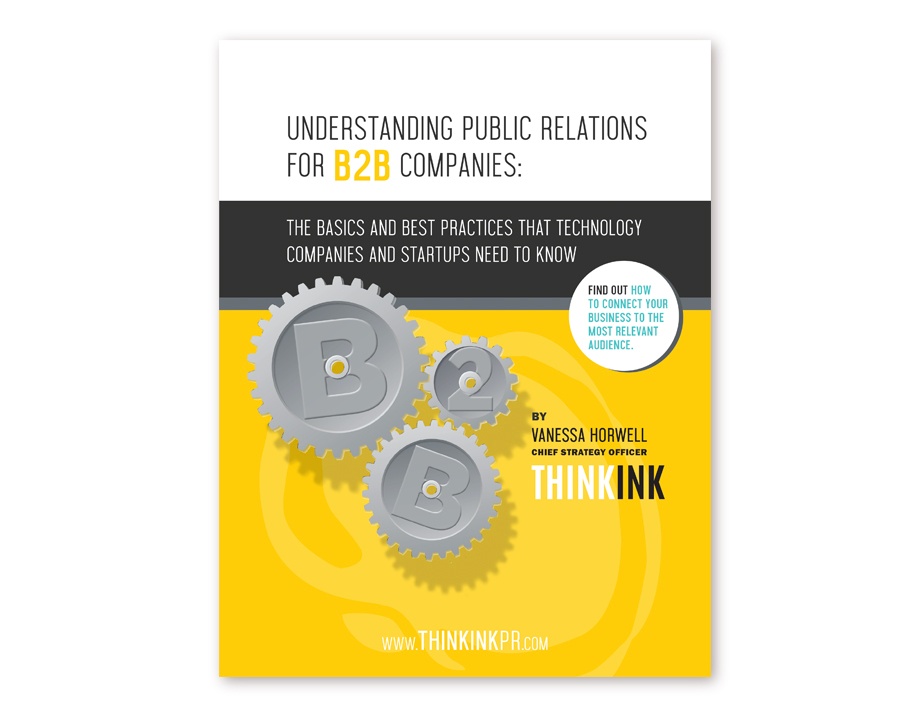 Understanding Public Relations for B2B Companies
Mar 11, 2016
B2B PR is Different. Learn How to Think Differently.
Public relations for business-to-business (B2B) purposes is vastly different than public relations for companies that sell products and services primarily to consumers (B2C). It requires specialized knowledge, deep industry connections, and a results-first mindset – focused more on driving business outcomes than on "winning" media exposure.
Few agencies specialize in driving high-value results for B2B clients, which is why ThinkInk was founded: to fill the larger market void for business-focused communications experts in the agency landscape. And with few high-quality resources explaining the unique value and importance of B2B PR available online, ThinkInk is filling a void again – this time by releasing an insightful new guide designed to inform and educate B2B stakeholders on the value of B2B PR.
'Understanding Public Relations for B2B Companies: The Basics and Best Practices that Technology Companies and Startups Need to Know' is a free resource to provide executives and managers, primarily in business-to-business and enterprise-serving markets, with a greater awareness of the field and practice of public relations.
The guide also explain how effective B2B PR can benefit a company's bottom-line performance, complete with information on:
* What PR is, and why it's different for B2B companies;
* The primary and secondary goals of public relations for B2B companies;
* The PR tactics, strategies, and efforts that support larger B2B objectives;
* Examples of unique and influential integrated PR efforts from B2B companies; and
* Best practices for launching or improving a B2B PR initiative. With 67% of the typical B2B buyers' journey now done digitally, it's vitally important for B2B companies to invest in comprehensive digital PR efforts that grow brand awareness and drive qualified lead generation. Effective B2B PR can shorten sales cycles and drive sustainable, long-term growth – learn how in the new report!