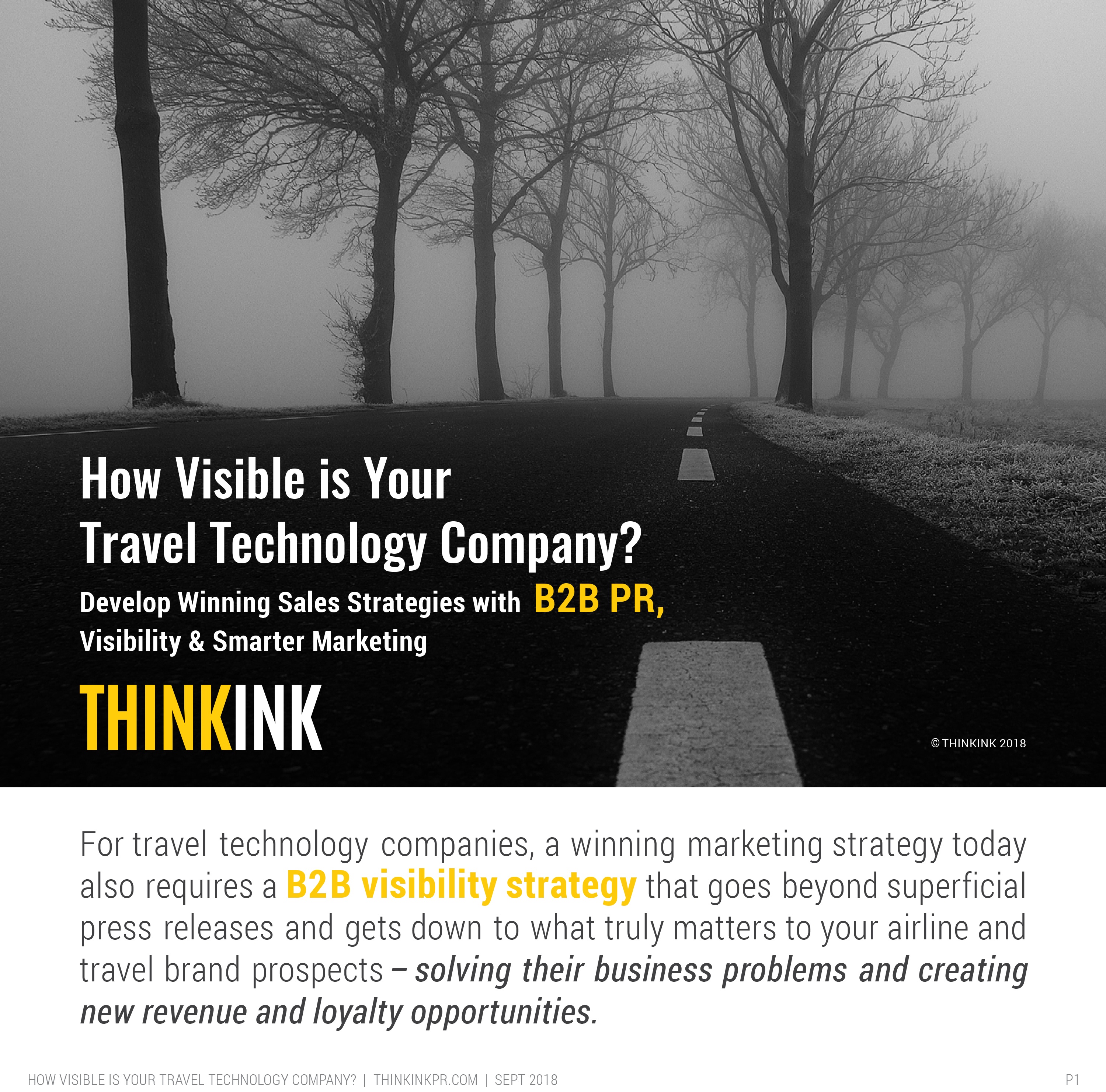 HOW VISIBLE IS YOUR TRAVEL TECHNOLOGY COMPANY?
SEP 3, 2018
Today's ecosystem of B2B technology partners is vast and growing, with specialties ranging from high-level revenue management to everyday passenger and guest experience and ancillary merchandising.
In this highly competitive and content-driven environment, how can B2B technology companies stay visible to trade, media and industry audiences while building up their digital presence and search engine marketing?
In this eBook, we look at the challenges and opportunities for B2B travel technology companies through integrated PR and digital marketing, using
real examples

from our ongoing experience in the sector. Takeaways include:
How you can be more effective in translating your software-as-a-service platforms into account-based marketing for airlines, hotels and other travel brands.
Why you must break down the artificial silos between sales, marketing and PR – all of which should form one integrated strategy driven by digital marketing platforms.
How you can tell your brand and product story in a way that engages, inspires and converts leads and prospects into clients and revenue.
Download the eBook now and discover how an integrated PR approach can help drive B2B awareness and visibility in the travel sector while improving lead gen, digital marketing, sales and account-based marketing.